Alternative Minimum Tax (AMT)
There are several changes affecting Alternative Minimum Tax for 2009.
Child-Related Tax Changes
Information on adoption benefits, child's investment income, the definition of a qualifying child, and additional child tax credit.
Decreased Estimated Tax Payments for Qualified Individuals With Small Businesses
For 2009, qualified individuals with small businesses may be eligible to make smaller estimated tax payments.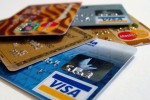 Deduction for Credit or Debit Card Convenience Fees
If you pay your income tax (including estimated tax payments) by credit or debit card, you may be able to deduct convenience fees.
Deduction for Sales and Excise Taxes Imposed on Purchase of New Motor Vehicles
In 2009, you can deduct the state or local sales and excise taxes imposed on the purchase of a qualified motor vehicle after February 16, 2009, and before January 1, 2010.
Earned Income Credit
The earned income credit amounts have increased for 2009 and 2010.
Economic Recovery Payment
Information on new economic recovery payments and credits.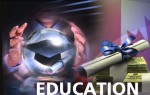 Education-Related Tax Changes
Information on education savings bond exclusion, hope and lifetime learning credits, tuition and fees deduction, and student loan interest deduction.
Health/Medical-Related Tax Changes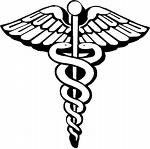 Information on Archer Medical Savings Accounts (MSAs), Health Savings Accounts(HSAs), and long-term care premiums.
Home/Residence-Related Tax Changes
Information on mortgage insurance premiums, residential energy credits, and sale of main home by employees of intelligence communities.
Income Averaging for Farmers and Fisherman
New rules apply for averaging farming and fishing income. Information on settlements from Exxon Valdez litigation.
Increase in Limit on Long-Term Care and Accelerated Death Benefits Exclusion
New limits on exclusion payments made under a long-term care insurance contract.
Increase in Personal Casualty and Theft Loss Limit
Generally, a personal casualty or theft loss must exceed $500 to be allowed for 2009. This is in addition to the 10% of AGI limit that generally applies to the net loss.
Itemized Deductions
2009
If your AGI is above a certain amount, you may lose part of your itemized deductions. In 2009, this amount is increased to $166,800 ($83,400 if married filing separately). See the instructions for Schedule A (Form 1040), line 29, for more information on figuring the amount you can deduct.
New Rules for Children of Divorced or Separated Parents
For tax years beginning after July 2, 2008 (the 2009 calendar year for most taxpayers), new rules apply to allow the custodial parent to revoke a release of claim to exemption that was previously released to the noncustodial parent on Form 8332 or similar form.
Penalty for Failure to File Income Tax Return Increased
If you do not file your return by the due date (including extensions) you may have to pay a failure-to-file penalty. For income tax returns required to be filed after 2008, the failure-to-file penalty for returns filed more than 60 days after the due date (including extensions) is increased. In this situation, the minimum penalty is the smaller of $135 or 100% of the unpaid tax.
Personal Exemptions
The deduction amount and phaseout income levels have increased for 2009.
Qualified Transportation Fringe Benefits
Changes to the monthly exclusion for commuter highway vehicle transportation and transit passes and reimbursement for reasonable expenses of qualified bicycle commuting.
Residential Energy Credits
Information on residential energy credits.
Social Security and Medicare Taxes
2009 Changes
The maximum amount of wages subject to the social security tax for 2009 is $106,800. There is no limit on the amount of wages subject to the Medicare tax.
2010 Changes
The maximum amount of wages subject to the social security tax for 2010 is $106,800. There is no limit on the amount of wages subject to the Medicare tax.
Special Limitation Period for Retroactively Excluding Military Retirement Pay
If you retire from the armed services based on years of service and are later given a retroactive service-connected disability rating by the VA, your retirement pay for the retroactive period is excluded from income up to the amount of VA disability benefits you would have been entitled to receive.
Standard Deduction Increased
The standard deduction increased.
Standard Mileage Rate
2009
For 2009, the standard mileage rate for the cost of operating your car for business use is 55 cents per mile.
Medical- and move-related mileage. For 2009, the standard mileage rate for the cost of operating your car for medical reasons or as part of a deductible move is 24 cents per mile.
Charitable-related mileage. For 2009, the standard mileage rate for the cost of operating your car for charitable purposes remains 14 cents per mile.
Unemployment Compensation
For any tax year beginning in 2009, each recipient of unemployment compensation can exclude from gross income up to $2,400 of the amount he or she received during the year.
Wage Threshold for Household Employees
The social security and Medicare wage threshold for household employees is…